a) CISA recommendations to mitigate the problem:
Link to their website: Apache Log4j Vulnerability Guidance | CISA
All sizes companies and Government are taking this is very seriously, and probably you want to follow some recommendations:
• Back up all your emails on your computer and then on an external device. ATT right now has a huge issue with @sbcglobal.net users; most of them cannot have access. One of my clients uses their services, and today they cannot access them. They use this email with their banks, business providers, and many other transactions. If someone gets access to their email, they might hack your access to your services. And if your service provider loses access to their (yours) data, they might ask you for proof of your "payments."
• Make sure to have an updated Antivirus.
• Save your email and password in a Password manager and a printed copy in a secured location.
• If you are like me, probably you are not printing anything, trusting your email. Well, today, I am one step ahead. I just re-downloaded all my emails and backed them up. The same I did with my bank transactions and credit cards transactions.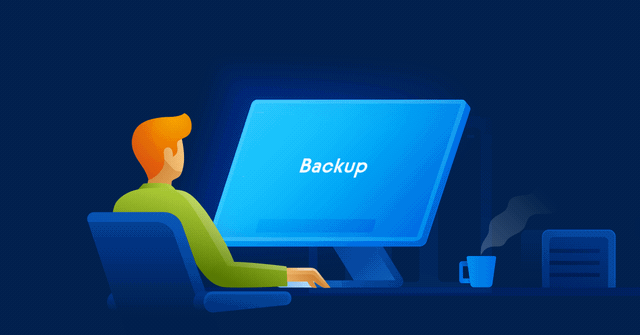 • Download all your bank statements and transactions, proof that you have paid your bills. And back them up in a safe place, not in your computer (for sec reasons). Backing up is a good practice in general.
• If you use a Web platform, you probably want to download your databases and related information. Play safe, especially if you own a business.
• If you have a local copy of your information, try to make a second copy, and take it to a different location.
• Get more information only from trusted sources and act on it.
If anyone is interested in protecting your business or personal data. I would recommend you use Acronis Cyber Cloud. I can give you a 30-day trial account. So, you can fully backup your computer and servers locally and in the cloud. Protect your computer from ransomware, virus, hard drive failures, etc. Please email me or call me for more details about how I may help you protect one of your most important assets, your data.
Merry Christmas! Best of the best for you and your family.
How may I help you?
At IPTHUB, we have the technical knowledge and experience that your business requieres to implement a world class professional Disaster Recovery.
Our solution Acronis Cyber Cloud Protect can detect when a malicious software starts encrypting a file, it will stop it, eliminate the treat and recover the file in the moment.